A key advocacy program with a view to providing an actionable roadmap for gender diversity in Africa.
Deeply ingrained in the WFC overarching philosophy, vision and mission, the Gender Diversity Charter has been co-created in march 2019 by senior African business women leaders at the AFRICA CEO FORUM in Kigali in 2019. Thanks to our network of ambassadors and local partners, +200 companies have already joined our initiative and signed for change.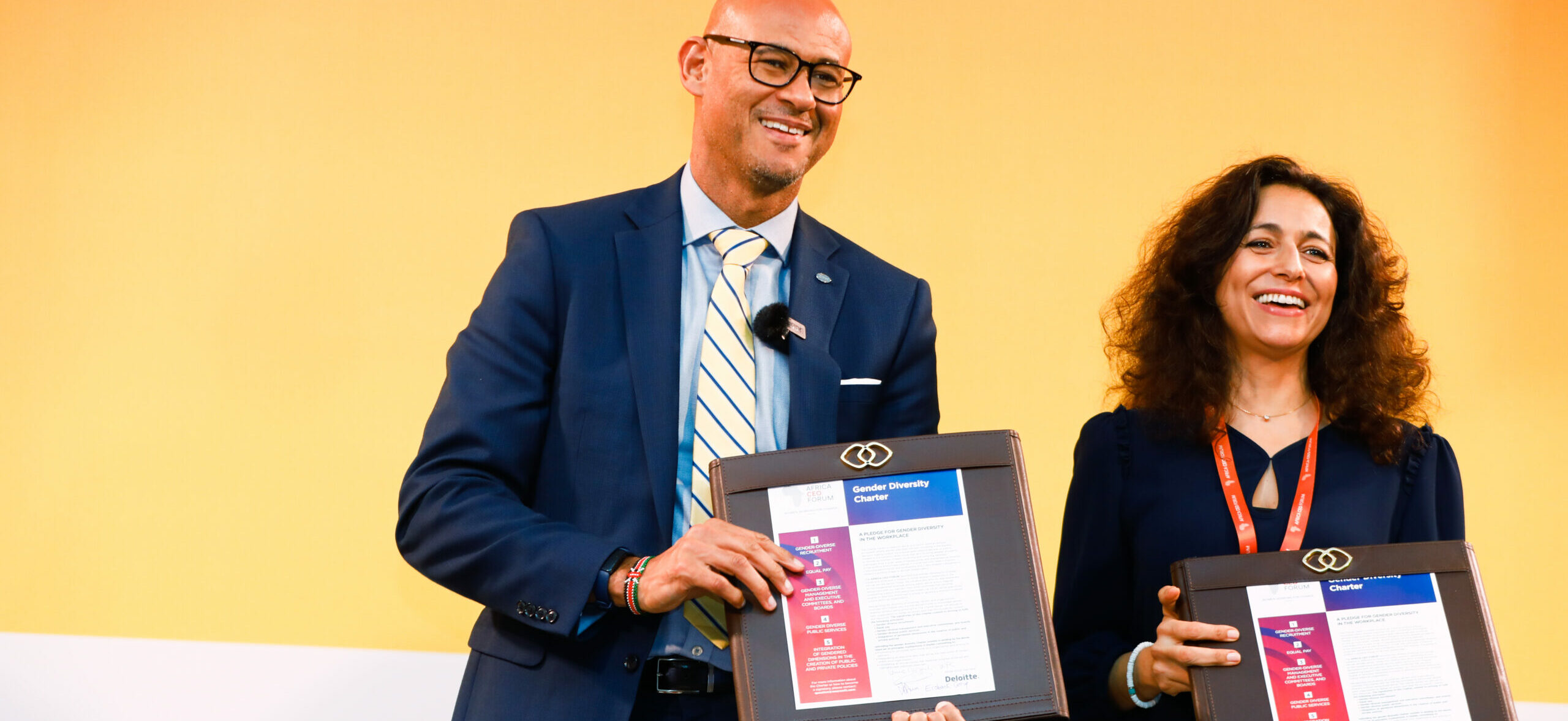 Mobilizing a
round the core principles of gender equality
Officially launched in September 2019, the Gender Diversity Charter aims at mobilizing all key African decision makers and leading enterprises from the private sector around the core principles of gender equality with a view to drive them within their respective business environments and ultimately propel the gender equality agenda in Africa to new heights.
The Gender Diversity Charter goes one step further in the effective implementation of sound and empowering gender equality policies without being prescriptive as the onus will be on each signatory to design and action relevant gender diversity plans that will be tailored made to their corporate culture, internal processes, resources and legislation.
The Gender Diversity Charter sets a framework according to which progress will be measured/monitored on a yearly basis through a research carried out by WFC partner Deloitte and culminating into a gender barometer.